Powered By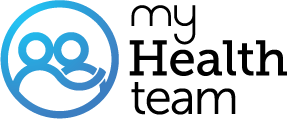 I'm A Caregiver For My Husband. Some Days I Feel I'm Getting Alzheimer's (can't Remember). Is This Normal?
A myALZteam Member
When you are stressed and handling too much, the brain just can't focus....too too many things to organize, to think about. Your poor brain is becoming overwhelmed...I hope you can get someone to help. When I hired my caregiver for 3 times a week it was like I was free, at least fir awhile.
Thank you for sharing your personal journey...I hope there is something that your Neurologist can suggest to help those night hallucinations and terrors. Sending support & prayers.❤️
CER, Judy Kae and Nancy Gerhardstein I am all about family! Now that I am retired and get to be home all the time! I contribute when I can. Today is a relaxation day for us all. But my wife started off with opening all the windows in the house. The sun is shining and the wind is out of the southeast at a brisk pace! I just had our dog outside in the backyard retrieving his beat up frisbee left over from last year. His brand new one will be opened up in about another week. We BBQ'd last weekend.
Just a sudden urge thing! But the food was so good that way.
We are right now just sitting around chatting and planning a trip to Louisville to a Professional Soccer Match on 25 March 2023 at 1 PM. Tickets usually are about $15 -$20 and they are really good seats! I never thought I would enjoy such a sporting event! But then I remember when I was in Germany while in the Army going to the field on my days off and watching kids of parents that I worked with really learned a great deal about the sport and how to manage the kids and their parents. I got talked into being the Defensive Coach for a youth football team the first year I was in country. As things turned out, our team won the Conference Title but did not do well in the Post-Season Tournament! But I was good with that! The kids learned a great deal that fall.
As for my Alzheimer's: I recently have had some sort of hallucinations at night. When they happen I wake up and scream. The wife comes to my aid and escorts me to the living room large couch! I spread out and the pup joins me. Usually, I am asleep within one hour after screaming at the top of my lungs. Most times it happens I wind up staying on the couch until daylight! I am starting to recognize that before an episode happens I start feel slightly "Off" meaning that my mental state seems to get sluggish!
I won't get in to see my Neurologist until early April. I called him and he told me I had nothing to worry about unless things intensify!
Well, that is enough for me today folks! I hope to stay in touch with you all.
Steven D. Egan
US Army, Retired Army
NancyGerhardstein (Phone number can only be seen by the question and answer creators) PM ET Greetings Nancy! I am Steven D. Egan. I was married to my current wife in I am a person who was forced to retire from my Civilian Job on Fort Knox working in the US Army Human Resources Command, The Adjutant General Directorate Operations Cell for over 21 years! Fighting and miscommunications these days are commonplace. You don't have to have a form of Alzheimer's to argue with anybody! My wife tends to get along together most of the time. Whan somebody has raised their voice that is the signal for the other person to jump off that point. It is common knowledge that the next thing that happens could cause severe damage! Better to avoid the "Apology Process" at all costs! After being married to one another for over 20+ years we both know who and when to call a truce! So with that I will close this out!

My husband argues a lot with me about anything and everything. Use to bother me, but I've learned how to handle it better. It's not easy by far. You have my prayers. Just remember they can't remember short term memories so arguing is a natural response for them.
Steven, sounds like you are not as far into the disease as Charles was or Clyde is. I'm glad you can explain your events afterwards. Clyde apologizes later when he calms down most of the time. He now tells me he is not doing enough to help me and he is going to do better. He doesn't. His dad was an abusive man. Clyde has a tendency to be that way with my g.g.son. I have to watch him constantly. He didn't raise his son so he isn't used to being a part of a family or have animals around. When he got with me he went behind my back and tried to get rid of them. At this point I don't expect him to last another year. He can't remember things 10 minutes after I tell him. He argues he never said something or an event never happened. If people think I am wrong for treating him like a toddler and a puppy. It helps his attitude and I get things done. Not all things. As far as him explaining what is going on with him, he can't. There is times he can't find words.
(Phone number can only be seen by the question and answer creators) PM ET Greetings JudeKae! My wife occasionally asks me what it is like for me when I have an occasional tirade! I respond that my brain goes to a cold dark place when the walls seem to collapse! But I have only had a few of those type attacks for the lack of another term that I should be using.
There are nights that I go to bed at my 11 PM time and wakeup about 4AM. Occasionally, I even forget to put my pajamas back on and run to the living room nude! The wife is the only person sleeping in our living room. She has some back trouble from time to time. So, she understands. She stays calm and talks me down from the wall that I am trying to find a ladder for!
When the sun comes up and we are both within our wits we discuss what happened. It is truly a rare event when I can say that I remember the event!
We all have crosses to carry in our lives. Some small, some large, and some that seem to just tear a person apart. That is where this website comes into play for myself! I find comfort when I see an entry that may allow me to reach out to a person who is also in a similar or same predicament, I might be seeking help from the site.
So, in closing, I want to tell you that somewhere a person may be reaching out for a person like on of us!
Steven D. Egan
US Army, Retired and Proud of it!
With the husband that died he would scream at me that I was the one with alzheimers. At different times I wondered if I had it. He stressed me out so bad. Now Clyde says it to me. Believe in yourself it is not you. Try very hard find time alone, do crafts, read, journal, cook what you like. Nit everything needs to be for them. Don't take this wrong but I have started treating clyde like a toddler and a puppy. Help n praise. It's peaceful.
Some times I feel that way too. I guess it's because we have a lot on our plates.
Join today!
Start meeting others who understand