Powered By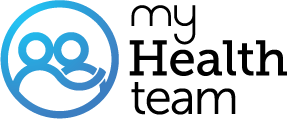 Real members of myALZteam have posted questions and answers that support our community guidelines, and should not be taken as medical advice. Looking for the latest medically reviewed content by doctors and experts?
Visit our resource section.
My Father Is Sleeping Until The Afternoon. Is That Normal For Alzheimer's?

If your question is "do most ALZ patients sleep until the afternoon.", then the answer is "No." (since there is always a "however") However, the range of sleeping patterns for ALZ patients varies tremendously and the sleeping patterns change over time.

I realize I haven't given you any useful information since there is no norm for sleep time among ALZ patients. Perhaps a better question is "should I be concerned if my husband sleeps until the afternoon?" My answer is, again, "No." My wife sleeps a solid 8 hours each night and still manages naps of 2 hours or more during the daytime. However, my wife takes prescription narcotics to help her sleep.

Perhaps you could keep a log of your husband's sleep time over a one week period and present that log to your husband's specialist (neurologist?) for review.
Having the disease I find taking naps makes my mind clearer. So for me naps are a very good thing
My partner sleeps usually until noon and often naps In the afternoon. It seems to be part of the disease
ramifications.
I find that if my husband takes naps, he's ready to get up at 5:30 in the morning, which means I have to, too.
I try to squeeze a nap in when he does, but I have so many things to take care of, I mostly don't GRT to it.
Agree. Really there is very little, if anything, that can be done for Alzheimer's patients.
Join today!
Start meeting others who understand