Powered By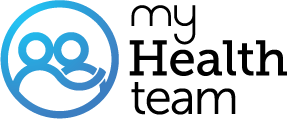 Real members of myALZteam have posted questions and answers that support our community guidelines, and should not be taken as medical advice. Looking for the latest medically reviewed content by doctors and experts?
Visit our resource section.
Has Anyone Done The Neuropsychological Evaluation?

The neurologist wants us to do this test. We are asking for a PET scan or a Lumbar puncture.
Just wondering how the neuropsychological evaluation plays into all this?
Thank you. We are so unsure of this test. So this definitely gave us some more answers.
This is generally how theyd diagnose PPA. There are several versions of it- one that is shorter and one that is much longer. I think the person administering the test is critical. S took it twice and was not anle to finish the first time. The guy who gave it knew nothing about ftd and so took the easy way out and just said he had depression and anxiety. A year later, we did it again w someone who knew what they were doing and he was the first to rsise the probability of PPa. In my opinion, its critical… but i know much more sbout ftd than alz.
My husband has had three neuropsych evals (2019, 2021, and. 2022). They have shown a steady progression and the most recent one helped us receive a more accurate [tentative but almost certain] diagnosis of bvFTD instead of young onset Alzheimer's (his initial 2019 diagnosis). He will have his first PET in a few weeks (since FTD has entered the picture) and the neurologist has decided to wait on a lumbar puncture since it's invasive. The neuropsych testing has helped us have a fuller picture regarding the rate of his decline. I'm anticipating that he won't need to do additional neuropsych testing.
Join today!
Start meeting others who understand