Powered By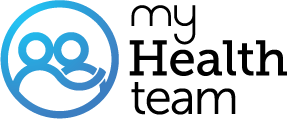 A myALZteam Member
Yesterday my husbands doctors office called and told me his doctor wanted me to call my husbands insurance company and request in home psychiatric care. Apparently I have to call myself and initiate the request. Does anyone have experience with psychiatric care visits and did you find them useful?
Judy, it sounds like you're carrying a heavy load! Time for Y O U is an absolute to avoid burnout. You are among many friends on this site who face the same problems in a nonjudgmental way. I relied on that and my faith a great deal. I lost Barry 7/24. He was the love of my life and soul mate. It is so hard to watch a loved one essentially disappear! May you tuck every tender moment deep in your heart to treasure later. Blessings, Jan
All of the above sounds so normal to me. Wearing clothes to bed. Showering. I try to get him in the shower once a week and try to used the foam cleaner. He is bowel and bladder incontinent. I just tell myself I had 2 kids and changed diapers so this is kind of the same. Some days get to me and I get real down. I'm fine for awhile and then I crash and want to run away. I can get out sometimes but I sometimes feel I'm in another world compared to everyone else.
We do not have in home psych services where we live, but I take my brother to see a psych regularly. I made sure to get one who was experienced with dementia. She has been a godsend. Her knowledge with medications that seem to work best with dementia has been a blessing. And not just medications, but things in his environment that can help him feel safe and calmer.
Eva, my husband also displayed inappropriate touching of women after being in Memory Care, was also most agitated and uncooperative- they put him on Dekapote which helps mania and his behavior has become sweet, appropriate and cooperative! As a retired nurse, I hate meds but some are helpful! Talk to your neurologist!
Janbar, yes it has been at least 2 months since my husband has showered or washed his hair. He just started letting me shave him this past week. He sits covered up with a throw and wearing a flannel shirt most days. But he won't wear shoes and socks. He told the caregiver that visits he doesn't like shoes, never has, which of course is not true.
He has started making very inappropriate comments to other females. His caregiver, the lady who delivers our groceries and even my dog groomer. I'm afraid some are going to stop coming around if he keeps it up, which I'm sure he will. He made a very crude remark to the caregiver on Wednesday and I know I probably shouldn't have but I told him that was a very inappropriate thing to say and made him apologize to her. It just really caught me off guard and I reacted to it. I wasn't mad at him, just shocked in the moment.
I am agnostic but thank you for the blessings. 🙂
I believe in fate and that everything happens for a reason. I'm still trying to figure out the reason for this horrible disease. Makes no sense that anyone should have to suffer like this.
Eva- not showering is quite common in Alz. Barry just quit showering though he let me wash his hair leaning over the kitchen sink! He is now in Memory Care and in 2 months....o n e shower! Many refuse! Also the cold issue very common. While Barry always hated the cold, he's freezing now all the time! Wears 2 shirts ect. I hear other residents complaining they are cold too! It is amazing how many behaviors are so common! This is an horrific disease and takes it toll on those of us caregiving too! My faith sustains me along with many blessings from my church! Be sure to tuck each tender moment deep in your heart! Blessings! Jan
@A myALZteam Member You just may have helped me figure out why my husband doesn't change clothes or shower. He gets really cold! He stays covered up with a throw in his recliner all day and sleeps with a blanket on the bed. I sometimes get a chill when I first come out of the shower. I think he doesn't change clothes or shower because he gets cold when he undresses! It makes perfect sense to me now.
Yes it is so sad. My hubby doesn't change and showers rarely.he sleeps in his clothes. He says they keep him warm at night.
Judy- your approach seems right on to me! Confrontations should always be avoided! And trying to push new behaviors he was never interested in before, just doesn't work! Barry slept in his clothes and would go days without changing and weeks without showering! He's now in Memory Care - still refusing showers! He does allow the nurses to clean him after he's incontinent- a fairly new loss. They use pull ups they call underwear that tears apart at side, making changing & cleaning easier. Then they tell him to stand up and pull up his underwear and pants! This is an horrific disease as you watch the one you love "disappear"! I too rely on my faith and wonderful church! May His blessings surround you and be sure to tuck every sweet memory deep in your heart! Jan
It's a hard decision to make because you're making it for a loved one. The best thing I've learned over the past 3 years is to go with the flow as much as you can. Dan had phases that come and go. My mom is in the later stage and we brought her her here for Easter and she refused to eat or drink. She babbled constantly. When she got back she ate a grilled cheese. She has been in the nursing home for 4 years. She is comfortable there, that is her home. Lesson learned. No more trips to my house. Dan is very quiet and watches tv. I don't try to force him to do too much that will cause confrontation. If he brushes his teeth and showers it's a good day. If not maybe tomorrow. I know he feels safe and cared for. That is most important. Some would say I'm not a good caregiver because I don't stimulate him enough. He doesn't color or do puzzles or play games. I have tried. But in 44 years of marriage he didn't do that either. He always said when he retired he wanted a good recliner and his tv. He has both now. He stays up late too but goes through phases. Now he is sleeping normally. That will probably change. I try to ride the wave and pray a lot. God and my friends and family have held me up when I have fallen and they are there to listen. If medication makes life easier and it works I would go for it. For him it didn't.For me it does 😂😂I take an antidepressant and an anti anxiety when needed. God be with you my caregiving friends. It is a very rough road to travel.💕
Join today!
Start meeting others who understand