Powered By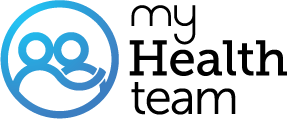 A myALZteam Member
We still have not been able to see the 'memory care' team, and won't until mid November, and still don't have a formal diagnosis, just test results. I have been researching on my own, I have seen articles about using CBD and sometimes including THC and also low dose lithium which seems to have some ability to work on plaques and tau. Anyone have any experience with this. The most severe damage for my husband indicates that there may be a propensity to outbursts and violent behavior as this develops based on the tests I've seen. May be too soon to consider, but i am willing to consider anything that may have a positive affect.
If anyone has any experience with either?
Thank you, our son just brought us some, and I may need them more than him-haha!! But it's nice to have another tool in the box.
My husband takes CBD gummies. It seems to help with nervousness and anxiety.
We were using different supplements after watching Awake from Alzheimer's including coconut oil and some mushroom powders, and that did seem to help in the beginning, but then it just got expensive and didn't really seem to matter. I still have all the pills, and have looked at some other 1 pill alternatives that are advertised, and haven't really seen research that proves anything one way or the other. His GP told us, "that stuff doesn't work" in regards to the vitamins and supplements he was taking, but i had already stopped most of them. I'm taking B vitamins and that has helped me with feeling exhausted. Blessings to you, have a good day.
I don't know if this will help or not but I bought a supplement I guess you would call it -- MindPro. All you have to search the name and you should find it. It was doing wonders in bringing back my husband's memory but then I had to quit giving it to him because his memories became the bad memories. I have been taking it for about two months and have had no bad side effects and it seems to be helping. I had ordered quite a bit of it because it was cheaper that way.
Thank you. It is something to consider in the future, and since we haven't actually seen a damn doctor, I want to have some things to ask them when we finally do. Blessings
I cannot speak to lithium, but CBD and CBD with THC I use for my wife and myself. It provides a relaxed mood for both of us. But, remember the effects (which are minimal for most) can trigger different results for others.
Join today!
Start meeting others who understand