Powered By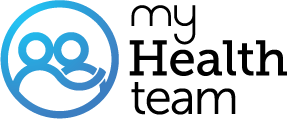 Real members of myALZteam have posted questions and answers that support our community guidelines, and should not be taken as medical advice. Looking for the latest medically reviewed content by doctors and experts?
Visit our resource section.
Progressive Relaxation, Anyone?

Have caregivers used Progressive Relaxation as a way to reduce their own stress? This technique has you listen to a soothing voice (with calming music) while you systematically clench and relax various muscle groups. I had found this technique useful several years ago, but I plan on returning to its use now that I am responsible for my wife's care.
I have recorded music my wife likes on a USB flash drive that I cal play in my vehicle's. If I take her on a short trip listening to music she enjoys she relaxes, stops talking to herself and actually sings despite not rembeeing all the words.
I find a tension release when she has no anxiety
I need to look into that. Thanks
Join today!
Start meeting others who understand