Powered By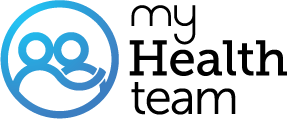 Real members of myALZteam have posted questions and answers that support our community guidelines, and should not be taken as medical advice. Looking for the latest medically reviewed content by doctors and experts?
Visit our resource section.
My mom has now been experiencing. Sexual. Feelings and actually enjoying the encounters this is new and can happen anywhere. I am dumbfound she did admit something is wrong and she don't know what's going on but she says she feels wonderful I just hate i have to witness it. So any suggestions my new family?
This is common with some dementia patients. RuthBreton is right that it won't last and it is the disease not the person. You could print a business card with something like, "Thank you for your patience/understanding. My loved one has Alzheimer's Disease [dementia]." Hand one out to let them know she is not responsible for her actions and at the same time, it won't embarrass her.
This is categorized as inappropriate behavior. Have you tried redirecting when she talks of it? Take comfort that this will not last.
Hypersexuality is not uncommon with Alz and there is lots of info online.
My husband wants me to sit with him while he reads the funnies or does the crossword puzzle. I try to remember it's the disease and not him. And it probably won't last.
John just wants to hug and massage me, all of the time, a bit much but harmless. He is very needy and doesn't like me to be far away, even in the next room.
Sometimes I have other things to do and he doesn't let me, he will pout and get upset. He is very happy when I lay and watch TV (or go on my iPad) I show him interesting pictures on FB and he likes that.
Join today!
Start meeting others who understand