Powered By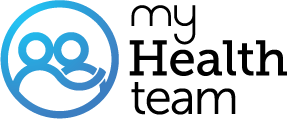 Real members of myALZteam have posted questions and answers that support our community guidelines, and should not be taken as medical advice. Looking for the latest medically reviewed content by doctors and experts?
Visit our resource section.
Medication

My mom, has took pills for years. Now, its getting to the point where she really don't know how to swallow them. She tries to chew them up, and if you give her water. She puts them in water. I'm having a really hard time with this. She don't like taking them, but i know she needs them. Any ideas?
Crush them n put them in yogurt or applesauce 😊
I hope you got the answer you need. I used a pill grinder and put the powdered medicine in chocolate pudding. He always was able to swallow that.
I experienced the same with my father. It is important to check with the pharmacist to see if the medication can be crushed. I was given misinformation from Doctor about some meds which he said were okay to crush and the pharmacist said absolutely not. Explored different medication options to find ones that could be crushed. Flomax could not be crushed. So it was discontinued and he was prescribed Proscar, which can be crushed. I crush them and put in either yogurt or his favorite ice cream, butter pecan. No complaints about it tasting bitter. I was also able to change some medication to a chewable form (ie: aspirin .81 mg)
If there are supplements and medications that can be discontinued, asking the doctor to do a medication review might help. Once the time comes that the non-essential meds cause the person more distress than benefit, a talk with the doc may be in order.
I used chocolate or butterscotch pudding and ice cream to counter the bitterness of crushed meds. You can put whatever you are using in a plastic condiment bottle to squeeze it on the spoon.
Join today!
Start meeting others who understand