Powered By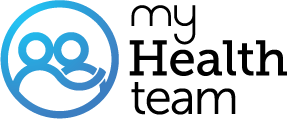 How Do I Convince My Dad With Late Stage Dementia That He Needs To Be In Assisted Living?
A myALZteam Member
He is very paranoid and can get very combative. He is still living in a condo with my mom who has her own issues. Neither can take care of the other. My mom is all for moving into assisted living.
I have bouts of feeling like I am failing him too. Thats when I have "a little talk with Jesus" and that helps me tremendously. Pick yourself up when you have this feeling. Im sure your doing great.
No, you aren't failing! You are doing the best you can, just like we all are who are caring for our loved ones!
I am a caregivr for my wife of 40 years. This sounds familiar. Some days, I think I'm at the end of my rope, but I love her and can't imagine anyone else taking care of her... I'm looking at this site hoping for a miracle, I guess. My wife Louise is only 74 and I am 83. Some days, burned out. Most days, hopeful, but still fill like I'm failing..
I've had to put my dear aunt in an Assisted Living facility. She was having hallucinations at night when we (5 family members who had kept her at home during the worst of COVID) could not be there. I found a lovely place where the staff seems to be caring. I know she I well cared for, fed, someone there during the night when she seemed to have the worst problems from her dementia. I'm learning to use your strategy of making non-argumentative phrases, vague answers, etc. That helps. But every 15-20 minutes she gets angry and "wants to go home." I have guilt of having moved her after (a "monster came into her house, knocked her out of her bed during the night and kept her glued to the floor for 3 days"), ambulance to hospital ER, skilled nursing facility for a month and then to Assisted Living is hard to deal with. Physically she's pretty healthy and mobile and I think maybe she would be better off in her house, but then she will start in on one of her stories, which add more bizarre elements every time she tells them. I know she wouldn't be safe in her home. But the "I wanna go home" guilt is difficult.
I think you make his decisions for him. He may need a memory care unit which some ALFs have.
Nobody wants to go into a facility. Its scary.
Try home care providers first, if you are hesitant. It gives you a break, and helps ease the transition for him, between homes.
A memory unit.. a facility.. its still a home, FYI.
Also.. if hes getting agitated, understand that you CANT change his delusions and mood swings without medication, and often its easier just to not argue.. say empathetic things.. "Oh thats awful!" Or "wow the kids visited?" You know... it doesnt matter anymore that what he believes isnt real. This is what it means to be entering "The Dementia Zone." Its a brain illness. They suffer far more than we do. The best we can do is distract, appease, give snacks, and use vague words like "soon" to help stave off agitation, when they think they need to do something they just did.
They CANT REMEMBER.
They just wont remember. Anything.
I had a dementia patients son say "For the thousandth time, dad..."
And it makes the patient feel guilty for not being able to remember. And its just not their fault.
So dont argue. Learn to stop arguing. If you need help around the house with him, and YOU arent ready to put him in memory care, just hire some qualified help. Theres plenty of home health agencies that have loving caregivers like myself, who know how to deal with dementia patients, and keep everyone healthier and happier as a result. Xo
Unfortunately all situations are different. What works for some (Magoo) won't work for others. If your father has not been officially diagnosed and "understands" the consequence, he will not willing go (in my experience). Depending on how advanced his dementia is, you may need to make the move without his consent (assuming your Mom is capable of making the decision and there are no POAs executed). I do agree to research the facility. There is a difference mind you in "assisted living" and "memory care." Be sure you understand. Ask what circumstances create a situation where your Dad is no longer able to be cared at the facility. Ask how many residents have been asked to leave, etc. Good luck!
I just had "The Talk" with my 87 year old dad who lives at home by himself. I moved my mom into a wonderful assisted living facility in Sept. When visiting with him, he couldn't remember names, dates, or places. I used this as my way into the conversation with him; I explained that he isn't getting enough stimulation mentally and that his memory is decreasing at a faster rate than moms. He agreed, and then we discussed the idea of him moving into her facility, but having his own room. When I explained that he could then sleep through the night (because my mom doesn't), he would have his own bathroom (when you gotta go, you gotta go), and he could have space for himself, but still have people to talk to stimulating his mind. He could also see mom every day which he only sees her once a week now. Also a safe place as he knows his balance is horrible. I was so fearful he would be angry with me and get obstinate; but he was actually open to my thoughts. I'm filling out the application today and hopes that when they have an apt. ready he'll be ready. It's a slow process and be gentle and patient with your father. . . baby steps.
If your Mum is willing to do this, then a visit to somewhere she may have in mind would be your best bet. Take them both, then if Mum likes it, tell Dad that if he wishes to stay with her, he will have to move in with her or live alone. This will serve to finding somewhere suitable, making sure Mum likes it, then you have your leverage. Best of luck!!
be careful. I had my mom in a memory care unit at an Assisted Living facility in Atlanta and they served her a 30 day eviction notice because her 'needs' became more than they provide. I never thought to ask for details, since they were telling families their loved ones could age in place. Be sure to ask at what point they will no longer care for your loved one!
Get a doctor to ORDER it. It might be more acceptable to your Dad then.
Join today!
Start meeting others who understand