Powered By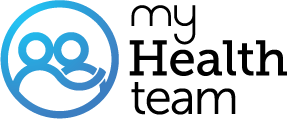 How Do You Know Which Stage Of Alzheimer's He Is In? I Have Researched Stages, But It Is Unclear..Thanks
A myALZteam Member
I see people talking about stages of alzheimer's, but cannot get a clear answer..I have googled stages of alzheimer's but it is not terribly clear..thanks
In responding to the person who says her Mother, who is 88 is in Early Onset doesn't sound right to me. Early Onset as I understand it is when a person in their 50s or 60s is diagnosed with Alzheimer's Disease. It is what they are able to do for themselves, which is a sign of the functioning of their brain, that tells you more about what stage they're in. Being independent, with self care is early on. I would say. You're blessed to have your Mom as she is now at 88. My husband died at 88 after 11 yrs with the disease. Have a wonderful day!
The 'Stages' site here has a good description of the stages which can serve as a guide for you to gage where you are. The description of the general behavior, ability, and mood is what you have to pay attention to. The behaviors will vary with each person but the moods and ability are pretty accurate. For instance, when I saw my husband unable to feed himself, unable to use a spool or fork properly I knew we were near the final stage, because food and eating is so basic that when the body/brain can no longer accomplish this, the body will deteriorate much faster. Hospice is very good at this point. This is 'In Home' care, which is a local philanthropic service available in most communities. They are very kind and helpful. Good luck.
Talk to your neurologist. They have a clearer understanding of the stages.
Yes, you have much to be thankful for. Count your blessings.
I looked TamCunings and found good information. I'm Going To Order The Book Next Month. Thanks
The doctor said Eary On Set Alzheimer's for Momma Nita who is 88, but I notice areas of Advsnced Stage so it is hard to tell. I'm just glad that she is able to eat, walk, talk, and use the restroom independently.
@A myALZteam Member @A myALZteam Member The best description that I have seen for stages is by this gerontologist that specializes in dementia. Go to her site www.TamCummings.com and click on the button on left for Stages of Dementia. She has great reources too. -Sharon
I have had the same experience with my wife's dr.not really sure anymore what stage she is in hugs and God bless you
Thank you all for the information..Sending hugs to all of you..and thank you for taking the time to reply..
Join today!
Start meeting others who understand