Powered By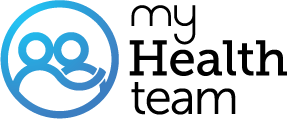 My Mum Is 82 Lives On Her Own , How Will I Know When To Help Her Full Time As She Denies Any Problem.
A myALZteam Member
Mum was diagnosed in march 2017 , im an only child and work full time .self employed. I go every morning to give her tablets and i go varying times during the week but she is so independent and refuses to admit she has alz.
We spend most of the time looking for items and she get distressed when the gardener / window cleaner come incase she cant find keys or purse. Any advise on when to pack my work in and look after full time . Im worried sick that she isnt ok but always says she is ok . I cook a few meals each week for her but i can smell urine but she says she cant and gets mad if i ask if shes managing . Any advice would be so welcome
I pray all goes well for you.
Merry Christmas to you all
My wife has got demenshire and also is incontinant after getting the doctor to arrange for pads to get provided no cost to you It is helpfull you can also get from the council some one to come and sit with your mom for three hrs per week also it's possible to get day care Center but you do have to pay for that, I know how hard it is to cope you days I feel I can't carry on but I have to the only help I get is mainly costly.
I agree with Deedee completely!! Do it gradually. Or your gonna wear yourself thin and she's gonna lose her patience.
Can you afford any service to come stay with her at any time. I would be afraid of the stove if she would try to cook something and leave it on . Try talking to a support group that deals with this disease. They will lead you in the right direction. How servere what stage is your mom .
Get the doctor to refer her to acontinance nurse who can get a supply of continuance pants for your mom
Does she have a life alert necklace just in case you are not there.
Thank you @A myALZteam Member x
That's a difficult question to answer since I don't believe there is a set pattern for this disease. If you're noticing that the house smells of urine chances are that she is probably having accidents because she has difficulty finding the restroom. Also she may not be able to bathe properly. My Mom was like this when she could still comprehend some things. She insisted that she could do everything for herself. We knew she couldn't so we had to fight with her at first to help her bathe but since we stepped in she no longer has urinary tract infections. She also
Would get in the tub and get right out without putting water in and say she took a bath. I agree with spending more time gradually rather than going from one extreme to the other. If you are there full time she will feel like she's lost control of everything and you'll have many unpleasant moments. You'll also need to make sure she stops cooking as that can be dangerous as well. Good luck to you.
Thank you so much for your comments which i find very helpful. I felt so alone in this but now you have given me so much more hope and confidence. I know its going to be difficult but knowing there are others going through the same that i can talk to on here lifts me Thank you xx
Join today!
Start meeting others who understand