Powered By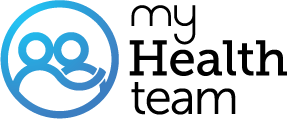 Two Questions. Do You Tell Your Loved One They Have Alzheimers? And Do You Go To THEIR Psychiatrist To Ask Questions?
A myALZteam Member
I am trying to figure out how to help my mother-in-law who has been with us 2 months.
I need an official diagnosis but would like more details on caregiving and what level she's at, and whether certain meds are affecting her paranoia. Need advice on psychiatric meds, etc. So do I go to appointments using HER insurance? Or go to my own psychiatrist and ask questions about her? (I don't actually have one) How do you manage these things?
And I'm afraid to say to her "you have Alzheimers so I need to go with you to help you remember"... or anything like that. She resented her friend for going to her doctor appointments before she moved in with us. Now, I go to all of them and I know she's going to get upset with me at some point. The only thing I can offer is to let her answer as much as possible and correct her as subtlely as possible. I'm thinking maybe I should have a little card to add to her paperwork when I turn it in that says she has alzheimers and will not be 100% reliable on her own behalf and I need to hear anything she needs to remember.
I have another answer at the bottom (so it must have been the first comment). As I think about it, you are the in-law-so it would be a good idea if possible for you and your spouse to go along w/the mother-in-law. There is always the confidentiality/hippa stuff, so that if you had to go w/her by your self, proof of you being dauhter-in-law might come into an item.
The doctor told both of us and Thomas just acted like he was watching the paint dry on the wall. So, I have told him several times. At first he denied it. Then when the state took away his driver's license, he had to admit it. He still hasn't faced what is going to happen to him. He's more or less turned all matters up to me. I know it's hard, but get a power of attorney, will, and a living will. I started out by finding a family lawyer. He or she can tell you what you need. I go to every doctor's appointment that Thomas has. I keep a spiral notebook w/all vitals, what the doctor and nurse says. I write down all my questions and answers, because you want remember everything. You can't. Tell your mother in law you're doing it so you can tell the family how the visit went. Afterall, they love her too and want to help. There's lots of resources in the library covering this subject. But please. KEEP POSTING!!!
That's a difficult decision and question. I did not tell my husband he had Alzheimer's. The doctor told us both. We both cried. It's a devastating word to hear. I do not think it will serve a purpose to tell her. She eventually will forget and she will still get frustrated and angry at her world and at her constant caregiver who is you. God bless you and your love and acceptance will get you through this.
As an Early Stage Alz patient, I WANTED to know my diagnosis, prognosis, and how to get more information. My Neurologist is very current on what is being learned about Alzheimers. I also was recently diagnosed with Parkinsons. I see my neurologist every 6 months or so, but have my primary care doctor order the refills on meds, so I only have 1 Dr coordinating ALL my meds.
After doing 2 neuro/psych batteries of tests, 2 years apart, I don't think a psychiatrist is necessary, unless the neurologist or primary doc feels there is something too complicated for their handling.
Well , I signed a contract last week and hope to get my man in this Memory Care Community by Thursday of next week . I know I have made the right decision. I can no longer keep him safe and also keep my sanity.. . I never spent time talking to him about it it because it irritated him , the only reason he agreed to the testing was to prove the Doctor wrong. He still believes there is nothing wrong with him . Why upset him when there is nothing either of us can do any thing about it . His brain is broken . It brakes my heart .. This is the most difficult thing I have ever done . I am working on not feeling guilty and thinking I might have done better for him .
Yes, my wife has poor memory. Most people know their memory is going to get worse, but to go to a doctor and talk about it. Not going to happen. My wife fell 3 days ago and she can't remember where she fell.
My Mother is 82 and the absolute best showtimer, she too is in denial. Managed to convince herself that it is the medicine that is causing her failing memory.
Had a similar experience with the neurologist, he had given me his cell number and encouraged me to call him anytime. When I finally had a situation that I felt needed a sidebar discussion, he tells me he cannot speak on the phone due to hipa laws. He then at the visit tells Mother I had called him concerning.., I was flabbergasted at his
Lousy bedside manner. Time for a new Dr I believe
Definately go along to the appointments. What your loved one doesn't comprehend, you will and it is something you can share w/other members of the family to keep them in the loop as to what is being done, medication wise and care wise.
I understand fully . I can no longer leave him home to run errands . Family is up north so there is no help there . We already put out $ 200. a week so I can breakfast with my friends on Saturdays and he gets some hours with a man who takes him for a walk on Sunday morning ( gives me time to Vacuum the house without working around him .. I do the best I can but the day will come that he will need to be in Memory care. I have started looking . It breaks my heart !
Oh, the not going out, on our own, anymore, is so difficult. I've been the caregiver for 7 years now. I'm all alone in this duty, like so many of us. But more and more, I feel as if I live with a ghost. He sleeps 17 hours a day if I let him (doc says it's OK) and I merely guard the castle, so to speak. He can still manage a somewhat witty comment to others, if we do go out, so much so that I think these people think I'm crazy (for I've told them he has Alzheimer's). At present, however, I am checking out assisted living places--my new Bucket List. Certainly not the Bucket List I anticipated.
Join today!
Start meeting others who understand