Powered By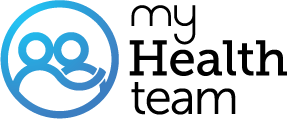 Any Experience With Power Lift Recliners?
A myALZteam Member
Am shopping for a recliner for my husband who has early onset AD. We found a recliner that meets our needs except it has a power lift which we never considered buying. He doesn't currently need a power lift, but is getting one now a wise choice considering his future needs? The lift does add to the cost of the recliner. Thank you in advance for sharing your thoughts/experience!
The lift chair has helped a lot. My husband needs cues to operate it but standing without it is next to impossible.
I would say from experience that a lift chair is not good. Two years ago I got one for hubby who had early stage Altzheimer's and he could not remember how to work it! Luckily, the furniture store let us return it and apply the money to a recliner which we have no problem with. Just saying…
My mother had one, and it was a HUGE help to her. I would buy it.
Dave, my wife has a lift recliner that plugs into the wall for power (no battery). I did not want to spend the money, but my wife's sister convinced me. Smartest move I've made in a long time. Buy now for your wife's future needs. You won't regret it.
The battery is most important when you have to stand without help.
I vote for the battery. It could save your life.
Update: Read the details on the battery pack. Won't work with lift chairs so additional cost of only $300
We have one for my Mom - she isn't able to walk or stand on her own anymore, so the lift chair has been a G-dsend for me because it means fewer times a day bending over to lift her for me. My Mom started having difficulty pushing herself up and out of a chair on her own and she would have some difficulty maintaining her balance once she got up as well. Her physical abilities declined at a faster rate than her cognitive abilities. Not everyone ends up needing assistive devices, but they are helpful. Lift chairs can also qualify as Durable Medical Equipment and therefore might be at least partially covered by your insurance. ❤️
About an extra $300 and then we'd probably get the battery pack for an additional $300. Total of about $600 additional cost which I can afford at this time due to a Christmas cash gift from my mom
What's the difference in price ?
Join today!
Start meeting others who understand