Powered By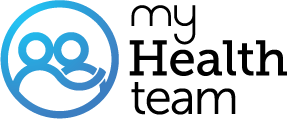 Real members of myALZteam have posted questions and answers that support our community guidelines, and should not be taken as medical advice. Looking for the latest medically reviewed content by doctors and experts?
Visit our resource section.
My Dad Is Sleeping A Lot. Is This Part Of The Disease?

My dad sleeps day and night. He can perform tasks such as shaving and brushing his teeth. He was put on an antidepressant. Could be causing the sleeping or is this part of the disease?
My husband sleeps most of day and then after dinner awake until 4am Have tried numerous things to change his clock but all it does is make him confused Getting him up if we have to go somewhere isn't easy but he does it He isn't angry just says I'm not ready I'm tired So I just have learned to live with it although I'm not getting much sleep He was always mechanical and loved tinkering with small motors etc but no interest any anything I keep music on which he really enjoys
My husband sleeps well at night, but still dozes quite a bit during the day. I believe it is part of the disease.
I think it's part of the disease
Mary, my wife is in Stage 5/6 of ALZ. She is not taking anti-depressant medication. She rarely sleeps during the day. Have you checked the printed document that came with the anti-depressant medication to see if sleepinessis listed as a possible side effect?
Join today!
Start meeting others who understand