Powered By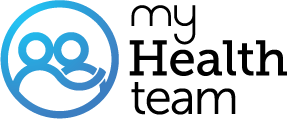 I Need Ideas On How To Keep Moms Depends On Her.
A myALZteam Member
She cheerfully will wear Depends, but will pull them down and go to the bathroom anywhere. I thought of something like suspenders that would slow her down and give me time to get to her before she goes. I get up several times a night to take her to the bathroom and watch her like a hawk during the day, but she is so quick to pull them down I don't know what to do. I am so tired of cleaning it up and washing all her bedding and my nerves are bad from continually being on guard. She is a healthy, active stage 6 with all its awful behaviors. Ideas?
Just an update to that post 6 months ago. I now put a swimsuit over her depends under the pajamas and tie it to her bra. We now have a month of dry floors. She is like Hodini at times and gets out of it all but by the time she gets her clothes off she has gone in the depends. But mostly it stays on. Much less washing.
I put this on before and it works. Where my mom lived they simply put her pants on backwards and secured them with a belt. It worked like a charm. She tried to get them off and when she couldn't she forgot about it.
Do you have a potty chair? If misdirection isn't helping, this might help you get her to go in the chair on time! I had similiar experience w my mom too!! I found myself crawling on the floor taking them off and cleaning her!! That was a pretty aweful stage she was in at the time! :( Although thr onesies might do the trick! ❤️🙏🏻
Hi Laurita, @A myALZteam Member has suggested a onesies like clothing. I have looked them up as I feel I am close to this happening as well with my husband. I have seen some called dignity jumpsuits, anti-strip jumpsuits, and Alzheimer's jumpsuit onesies. I found them on Amazon, Walmart, and adaptive clothing stores online. The suspenders clips sound great too. Hopefully you'll find something that works for you.
Hi Laurita! I haven't had this specific problem, but your mention of suspenders reminded me of a friend whose Dad had a similar issue and he discovered you can buy the clips that are used for suspenders separately from buying the suspenders themselves. That way, you could clip the depends to a tucked in shirt or a pair of pants without having to have the whole over-the-shoulder apparatus involved. Might be easier for both of you! Sending hugs and support!❤️
Join today!
Start meeting others who understand