Powered By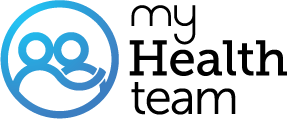 My Husband Cant Drive Anymore And Has Lost Interest In Doing Stuff Around The House Even Though He Still Has Skills. Not Sure What I Can Do?
A myALZteam Member
His driving skills had deteriorated to the point of having to quit driving. Naturally this is depressing for both of us. I'm at a loss on how to deal with this. Not sure if he just doesn't know how to do things anymore or if its depression or both. Also he talks very little. My heart breaks for him and me. I miss my husband. I just feel so alone sometimes.
There is no worse feeling of loneliness than 'alone together'. Hope you have a good friend to talk to.
Mimit...you said it..."feeling alone while together". A very different life after 53 years. No one can understand if they don't go through it each day.
Thank you all for your support. It means a lot. He is still very functional in a lot of ways. He gathers eggs, feeds and waters the chickens, we heat with an outdoor wood furnace and he is still able to tend it. He even watches our grand daughter sometimes and seems to enjoy it. I guess I should look at the glass as half full. Thanks again.
This made me tear up because I was thinking the same thing last night. I feel so alone even though we are together. I hate what is happening right before my eyes and I can't help!
We tried games, coloring, and dolls that sing about a year ago. The aid could help for a while but it didn't last. There is no interest in anything now. Se will sit and listen to oldies music and enjoy it. Yesterday i had Roy Orbison music on and she closed her eyes and tried to sing. She didn't get much right but was trying. I cried at her effort. It is a lonely life.
We're the same way. No conversation...no interest in doing much of anything...except going to church. He asks about that every day. Our caregiver can get him to do simple games and color etc but not me. Truly a new normal. Such a lonely life.
Few know the feeling of truley being alone but we do. It's the result of a truley horrible illness of Alzheimer's.
We are the same way. He never talked much...now hardly at all. Yes it's a very lonely life.
Brenda, I'm sorry I called you Sharon.😋
Hi Sharon, so sorry for your predicament, but we are going through the same situation. He sits all day and watches out the window. He has been sleeping a lot lately. Brent is on an antidepressant but I'm wondering if he needs a different med. I ask him to do things he very well used to do, but now not interested. Isn't it amazing how our lives change so much.? Know you are not alone in missing your husband. We are at 52 yrs and this is like starting all over in a different way. Hugs to you. I am adding you to our team, OK?
Join today!
Start meeting others who understand