Powered By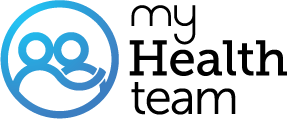 Am I ResponsiblE For Charges On Credit Card
A myALZteam Member
Husband charged on credit card am i responsible
Agree contact company and try to send back everything possible if you are able. POA removed all credit cards, check book and went to the 3 credit consumer experien, Equifax, and the other one and made sure no more accounts could be opened in their name and locked their account. My dad has had 2 identity thefts as well and this prevents future ones being opened up. My mom was charging $5000 a month on what I don't want to know as the POA is taking care of that. This is a reason we have to cut on help with caregivers and the caregiving nightly and after work will now fall on us 2 caregivers. This has hindered our help with outside caregivers. Once you get better control you will be able to relax about one area. Its hard but sometimes it has to be done. Wishing you the best on this season of this journey.
We did the same; we took away the credit cards from Dad's wallet.
A tip: if your husband will be upset by not having a credit card, give him one that doesn't work anymore. It may frustrate him to try to use it, but he can't accidentally charge anything either.
My hubby no longer has his card in wallet and am in process of cancelling it as I can be held responsible for charges if he used it.
You are going to need to contact your credit card company or a lawyer to get advice on this - probably not great to take financial advice from people who don't know your situation! I would hate for you to get bad advice and end up with problems down the line! Sending hugs and support!❤️
Join today!
Start meeting others who understand