Powered By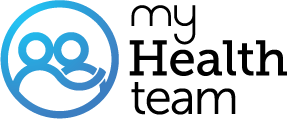 Real members of myALZteam have posted questions and answers that support our community guidelines, and should not be taken as medical advice. Looking for the latest medically reviewed content by doctors and experts?
Visit our resource section.
Hypersexuality

Has anyone experienced hypersexuality in their loved one? After a couple of years of absolute no interest in intimacy, now my husband is obsessed with becoming sexually active constantly. Looking for suggestions to handle this situation and to determine if it is common.
Hubby brings up the subject quite often .I have just got to the conclusion that I say stopped that lark long time ago in a joking voice & change the subject .
A friends Dad had this as well & kept waylaying his wife & tried to force himself on her I am sure the DR put him on Tablets to lower his libido . Apart from that I have no other experience .But thinking of you with another stressful stage x
Please keep us updated ,
Norman has just been on Donepezil 5 mg just last week upped to 10 no decrease in libido.as of yet
I would never allow Norman to become unapropriate with others !
At the moment that is not a problem if & when it does I will seek Medical help at once . A joke at the moment helps to defuse the situation & I go with that .
Might not work for others but as we all know this is not a one rule cures all disease .
Hi @A myALZteam Member, its not extremely common but it goes with another form of sexual problem often associated with alzheimers called disinhibition. It seems that the medication used for Alzheimers (the acetylcholinesterase inhibitors) such as Exelon (Rivastigmine) or Aricept (Donepezil) help reduce sexual desire. If they have problems with side effects, the transdermal patches of Rivastigmine are just as effective with reduced side effects. Talk with the doctor. Its certainly problematic. You may get away with joking with him and distracting him but he may act out with others and that could be more of a problem.
Thank you @A myALZteam Member, that is my concern as well. He is currently on Aricept and Namenda, and I will contact the doctor about this new behavior. Thank you for responding.
Thank you for the input JodyHoskins. I need all the help I can get. 😊
Join today!
Start meeting others who understand